visitors since
1999 09 10
&copy 1998 - 2013 Keith Wiley

All material on this website is
copyrighted and may not be
used without first obtaining
permission from the author.

Thank you.

Given my proclivity for computers and art one might surmise that I rarely get my heartrate over 20 bpm. I have put this page up specifically to discount such treacherous rumors. In the past I have been caught sailing and playing volleyball but that was a long time ago. These days my primary sources of exhaustion are snowboarding and rock-climbing, both of which I find to be amongst the most wickedly addictive activities I take part in. I am also an avid skindiver and have started SCUBA diving in recent years, both of which I consider to be less sports and more travel-activities. Look for cross-references on this website. :-)
New Mexico is a pretty good place to be for my two favorite sports. Although the best snowboarding is all north, toward Colorado and Utah, Albuquerque affords me reasonable access to the southern Rockies. Likewise, Albuquerque is poised in the dead center of New Mexico's abundant outdoor climbing opportunities, not to mention housing a really fantastic climbing gym, Stone Age Climbing Gym, where I work as a route-setter. I have also been snorkeling/freediving for several years, in Mexico, Belize, and Egypt, and I took up SCUBA for the first time in the summer of 2003, although I still have a personal love for free diving, primarily because I am much better at it than most people.

Snorkeling/SCUBA pics
None available yet

Snowboarding pics
None available yet

Rock climbing pics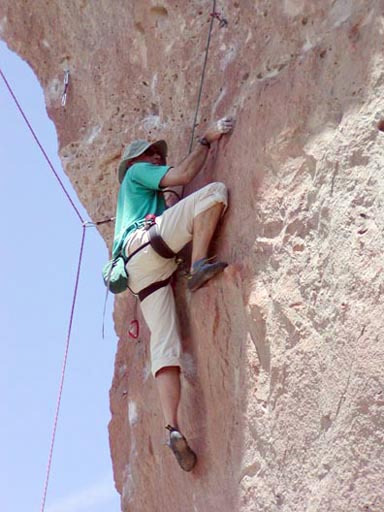 Me
Golden Stairs (5.11b/c), Enchanted Tower, Datil, New Mexico
(shown above)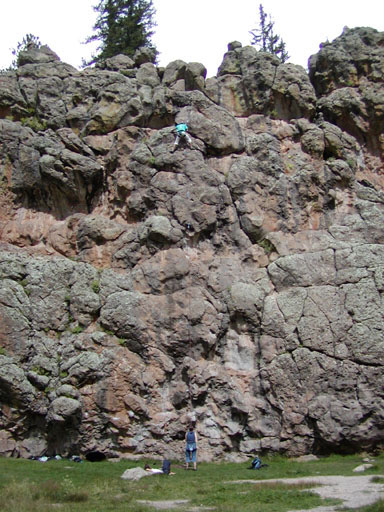 Me
Unnamed route (5.9), Cattle Call Wall, Las Conchas, New Mexico
(shown above)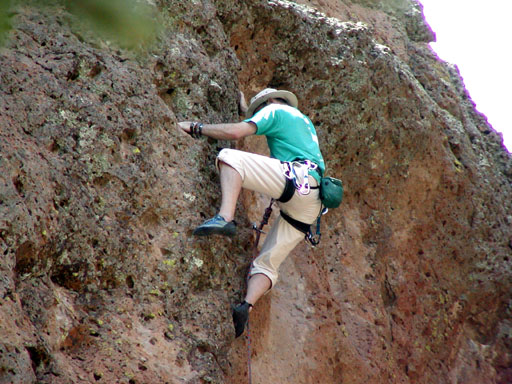 Me
Unnamed route (5.10c), Frog Prince, Datil, New Mexico
(shown above)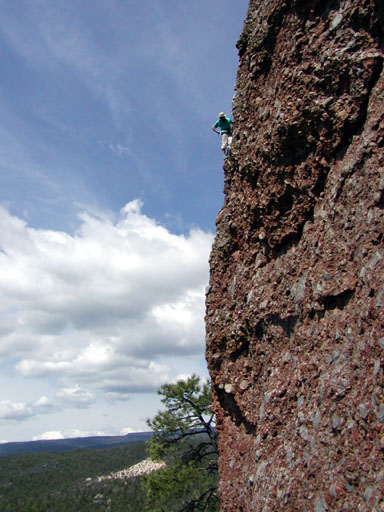 Me
Class Action (5.9), Super Slab, El Rito, New Mexico
(shown above)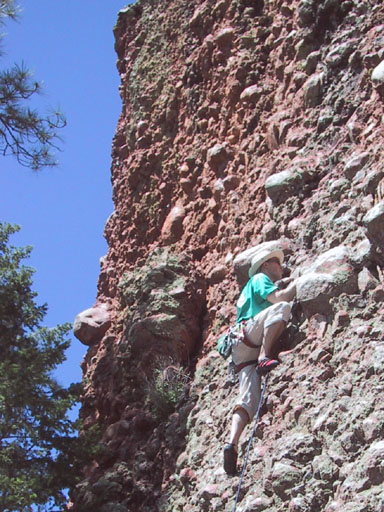 Me
Oxymorons (5.11a), Pirate's Wall, El Rito, New Mexico
(shown above)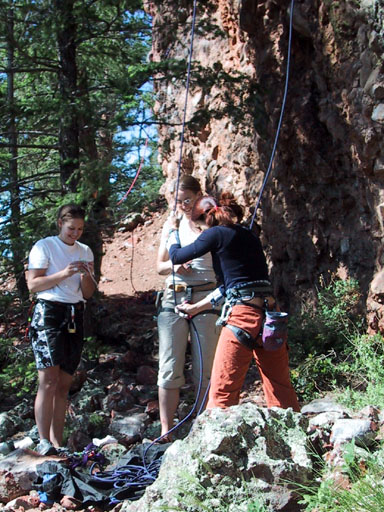 Adriane, Lauren, Angie (left to right)
Oxymorons (5.11a), Pirate's Wall, El Rito, New Mexico
(shown above)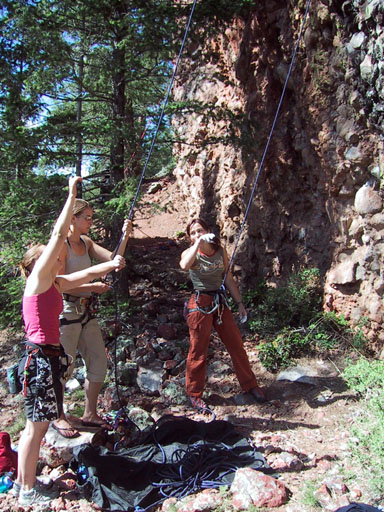 Adriane, Lauren, Angie (left to right)
Oxymorons (5.11a), Pirate's Wall, El Rito, New Mexico
(shown above)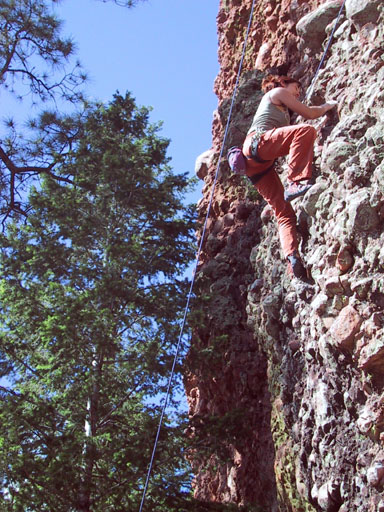 Angie
Oxymorons (5.11a), Pirate's Wall, El Rito, New Mexico
(shown above)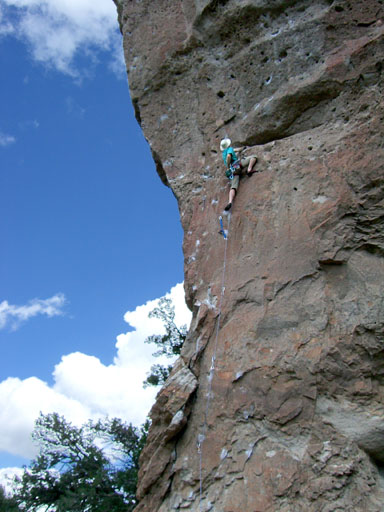 Me
Golden Stairs (5.11b/c), Enchanted Tower, Datil, New Mexico
(shown above)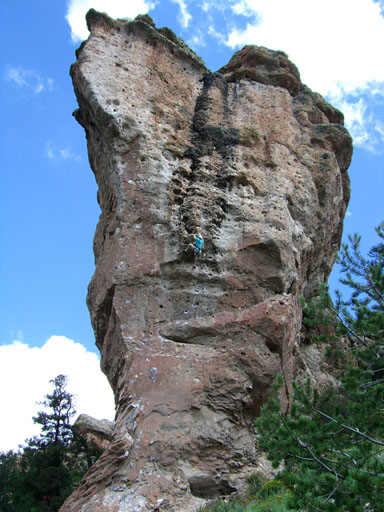 Me
Golden Stairs (5.11b/c), Enchanted Tower, Datil, New Mexico
(shown above)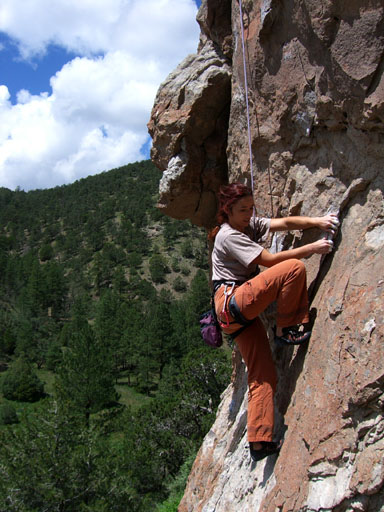 Angie
Golden Stairs (5.11b/c), Enchanted Tower, Datil, New Mexico
(shown above)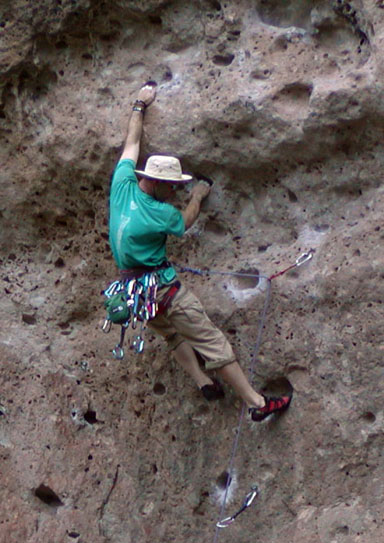 Me
Golden Stairs (5.11b/c), Enchanted Tower, Datil, New Mexico
(shown above)