Shead Spreet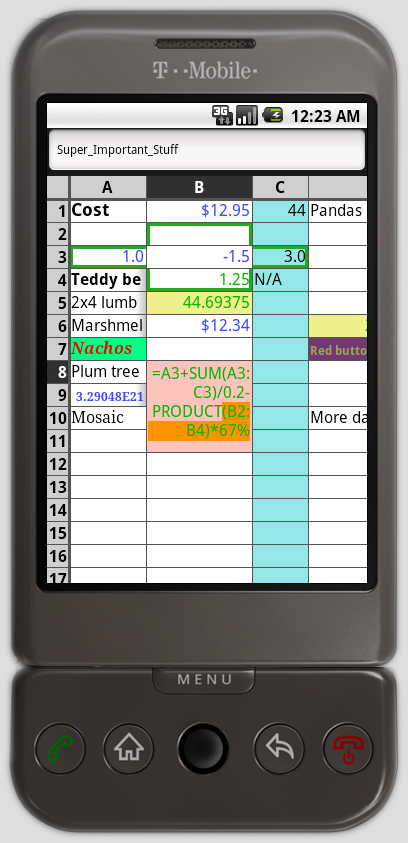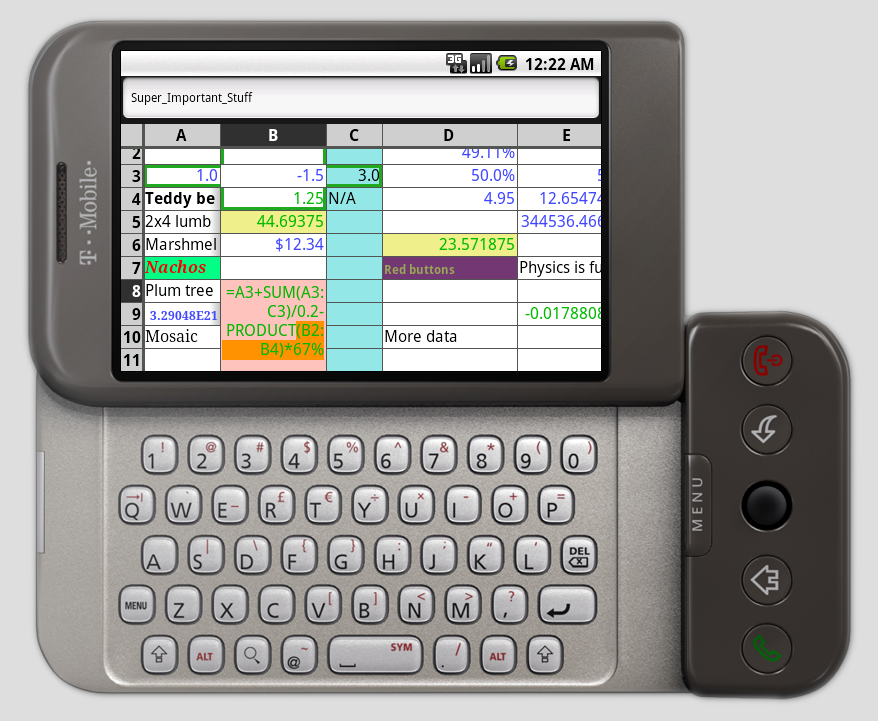 Shead Spreet is a basic spreadsheet program for the Google's Android OS, available on many cellphones and tablets. I was amazed that there were no spreadsheet applications for Android in 2008 and decided to remedy the problem as fast as possible. Don't let the images of phones below fool you, it runs on tablets too. In fact, it should run on practically any Android device.
In addition to being available on this website (only the lite version and an out-of-date version I'm afraid), Shead Spreet is also available through the Android Market, which is directly accessible from Android devices when they have a network connection.
Shead Spreet has attracted the following positive attention: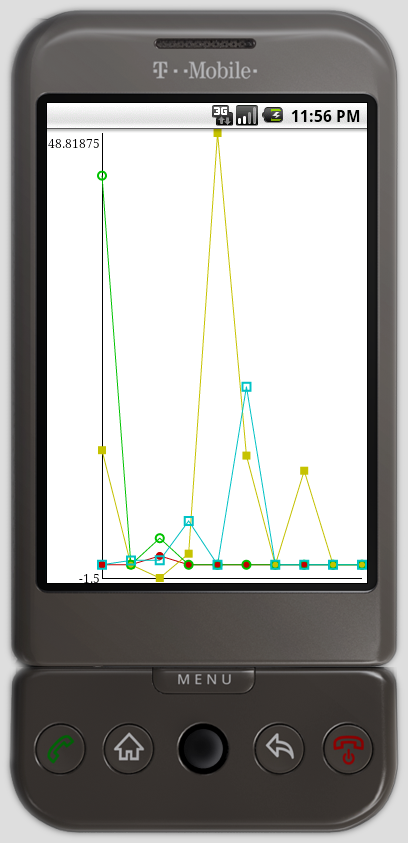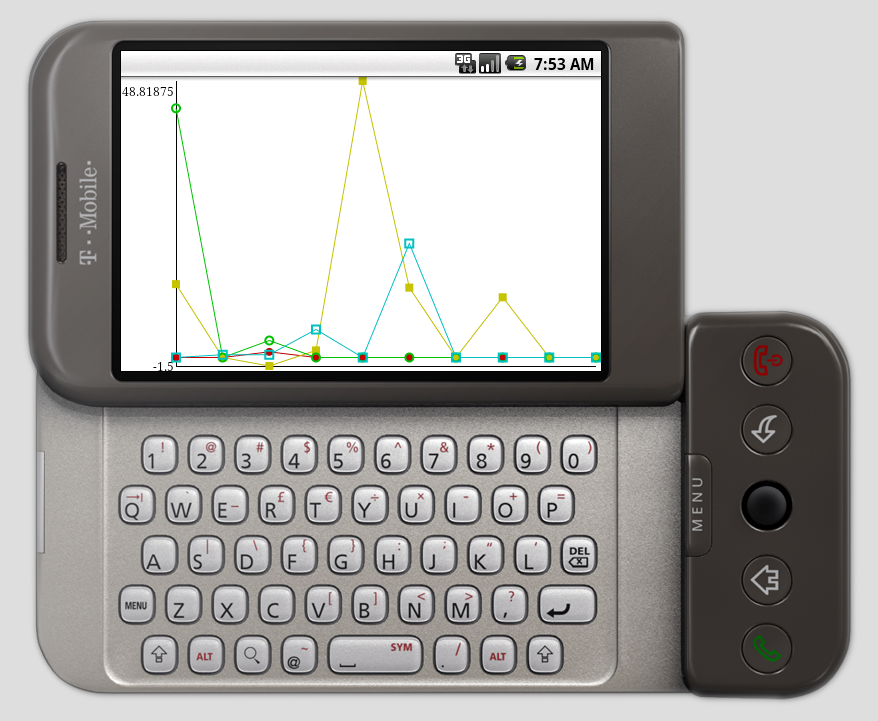 Online Documentation
The full documentation is built into the app under the Help... menu, but you can also read it online here if you prefer.
Obtaining the Software
Shead Spreet is provided in a lite and a pro version. The lite version is free but has a few limitations. The pro version is quite affordable and can be found on the Android Market in the Productivity section.
Note that in order to install Android applications over the web instead of through the Market, you must tell your phone to trust such downloads. Developers do this all the time so they can test their own applications before uploading them to the Market. To do this, go into the main phone Settings and choose the Applications subsettings. On that page you must check the Unknown sources checkbox. You can always uncheck it after downloading and installing the .apk file.

Download Shead Spreet Lite (AndroidOS required)